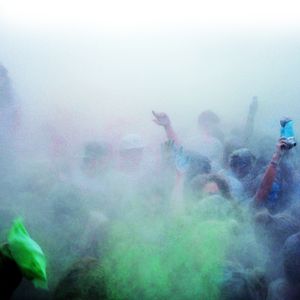 Reverse Trend Music 
BOOK SHOWS NOW                  
BOOK Show www.reversetrendmusic.com  NOW
Perform Live. Get Paid. No Fees. 
START BOOKING  
 dj5260874@gmail.com 
Buy Tickets – Purchase tickets to your favorite artist or bands next show. 
Find Artists – 100top10streetrappers 
Find Events –  Trend Radio 
Explore-reversetrendmusic.com  Way to Promote Your Live Show Most unsigned bands & rappers don't focus on smart, effective promo tactics. Our free 14 day trial promotion plan has 7 easy steps that will skyrocket your fan base. 
How It Works- Contr new venues. 
Engage new audiences  Book shows -
What We Do – Match rappers with presenters.  
  Existing Users Login –  sign in @ reversetrendmusic.com   venues sign - into your account to view shows recruiting performance booked.     
Member already are on the rooster to be booked on shows/ tours.   
GET ONSTAGE. GET IN FRONT OF A CROWD 
Year-Round Booking Opportunities 
What we do 
 Services for Artists 
100top10streetrappers (RTM) is a concert production company for local and regional unsigned artists of all genres at music venues in their home region. Our primary goal is to book local unsigned artists on well-as attended live shows. But we also book tours for signed, nationally touring artists as well. Our secondary goal is to provide free resources, strategies, and free promotion sponsors to all local artists, whether they book with us or not. 100TOP10STREETRAPPERS services are free for unsigned local & regional artists. 
We act as the Event Organizer, the Promoter, and the Booking Agent for every (RTM) 100TOP10STREETRAPPERS show. We fully book, coordinate, schedule, and set-up sponsor's for every facet of the event so that you can focus on promotion and rehearsing for your show! 
We do what we do because our founders and many of our staff are musicians themselves, and we have a passion for cultivating local music and live events. 
Have you read the story about HOW WE STARTED yet?  
100top10streetrappers booking provides a variety of shows, includes ages 10, 18+, and 21+  artist can perform. We have a variety of venues and show types, each month, year round.  
What our members say... 
100top10streetrappers has booked over 10,512 unsigned local acts (consisting of roughly 82,000 individual group members), on over 10,550 live events since we started in 2013. We produce concerts in 48+ cities nationwide, and have worked with over 200 partner venues. We've also booked nationally touring acts, been in charge of multi-city tours, and worked with various Booking Agencies. 
We have an A+ Rating with the Street Cred Association along with over 130 recent positive reviews. Reverse Trend Music LLC RTM PROFILE 
We are proud of our 97% satisfaction rate. You can see what thousands of our artists have to say about working with 100top10streetrappers at (dj5260874@gmail.com  
Read the reviews, or leave your own, on our reviews page.  
Get Started 
Learn how to get started... 
Submitting your online Booking Profile at dj5260874@gmail.com is the first step to booking with 100top10streetrappers. This is a one-time submission process. It is not a contract, you can opt out at any time, and we are not exclusive. It is completely free to submit, and you can still book shows on your own. The Booking Profile is designed to do two things: 
It gives us your basic information and everything we need in order to book you, including your music URL, instrumentation, genres, preferences, number of members, etc. 
It clearly defines all of our booking policies, terms, and how our shows work so you can quickly decide if our shows are going to fit your needs before we move forward with a specific date. 
Once you submit the Booking Profile, your Booking Rep will review it, contact you via email, and start offering you show dates. From that point forward, you'll have 1-on-1 email access directly with your Booking Rep for everything booking related and for any other questions you may have. 
To submit your Booking Profile, click the SIGN UP e-mail button in the right tool bar to get started. 
Start Booking Now!  
Follow sign instructions 
Please Enter Your Name  in the e-mail sign-up box_______________   ______________________________ 
Please Enter Your Act Name _______________________   _________________________ 
Sign Up  with www.reversetrendmusic.com  - Go to e-mail 
Bottom of Form 
Already have an existing booking account. Click e-mail sign-up confirm information 
WHO WE Are 100top10streetrappers is a international  concert production company. We've booked over 10,512 unsigned local artists on over 10,500 shows in 55 cities since 2013. We've also worked on national tours for signed artists. 100top10streetrappers acts as a Booking Agent, Promoter, and Event Organizer. Once you submit your Booking Profile, our booking staff will review your music and start offering you shows. You can opt out at any time, no obligation – just accept the shows you want to play. 
Check out the blog –    www.reversetrendmusic.com 
by Darrel Johnson| July 30, 2018 | Uncategorized |4,000 Comments 
Read More 
CROWD FUNDING: Where do you start? 
by Lisa Morales | July 2, 2018 | Promotion | 0 Comments 
Unfortunately, we all can't be Jennifer Lopez from "American Idol?".  We partner at any stage & grow your business.  Digital marketing help fund a projector venture by raising small amounts of money from large number of people usually via internet. 
Read More  
Why 100top10streetrappers? 
WHY BOOK WITH 100top10streetrappers? 
100top10streetrappers is free 14 day trial for the artist. 
100top10streetrappers handles the booking process on your behalf. 
100top10streetrappers pays artists. 
100top10streetrappers offers shows every month, all year. 
100top10streetrappers  your "in" with new venues. 
100top10streetrappers offers networking opportunities to meet other local artists. 
Next Steps: 
 START BOOKING. 
WE REWARD HARD WORKING ARTISTS 
We don't play favorites, we don't play politics. We reward the highest drawing acts because they've put in 100% to promote their show. More pay, longer set, prime time slot. Additionally, we offer rebooking opportunities to more and more shows. Let's work together! 
"We've used 100top10streetrappers for our last few tours and have been very happy with our experience and the shows we played. They've provided our fans with the lowest ticketing fees, reliable customer service, and customizable tools in relation to our needs." 
Copyright © 2018 
Sponsor by www.reversetrendmusic.com
You are visitor number: 574